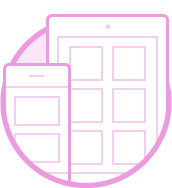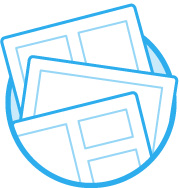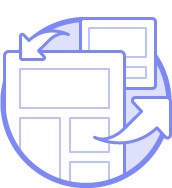 Record & Complete the Certificate
We'll review your documents to make sure that they conform to state requirements and that items like dates and names are correct.
We'll keep a record of the notarization, complete the notarial certificate, and affix our seal.
We'll use your identification documents to verify your identity and make sure that you're acting of your own free will and that you understand what is happening.
e provide our Services to Individuals and Businesses at: Airports, Assisted Living Communities, Hospitals, Movie Set, Nursing Homes, Physicians, Office Buildings, Residences, or any other mutually convenient location. When you, your clients, customers, patients, friends or relatives need a notarization. From single signings to mortgage closings, escrow and estate packages, no job is too large or too small.
Payments and Fees
Each page that requires notarization is $10.00 each page
The travel fee is an additional charge and depends on the location of the signing.
Additional fees may apply for additional services requested.
Payment options: cash, money order or credit card.
Our clients are always treated with courtesy, respect and professionalism. We understand the importance of a transaction done right and on time.
All notary fees - except travel fees - are established by the State of Michigan. Notaries in the State of Michigan cannot provide legal advice regarding the preparation or drafting of legal documents.
Please consult an attorney in advance about any legal questions regarding a document that needs to be notarized.
Notaries are Bonded, Certified and Background Screened by National Notary Assoication
My notary services include, but are not limited to:
All types of mortgage loan closings including HELOCs, refinancing, reverse mortages. and first time home buyers.
Advanced Medical Directives

Bill Of Sale

Corporate Affidavits

Medical Affidavits

Power Of Attorneys

Wills

Personal Notarizations

Loan Documents

Title Transfers

Wills and Hospital Notarizations

Subpoenas, Affidavits, Statements

Title Transfers

School Documents

Guardianships

Medical Records

Adoption Documents

Real Estate Documents

Simple Dissolution of Marriage (Divorce)

Court swear in

Power of Attorneys

Wills

Living Wills
Disclaimer:
Safeguard Mobile Notary is not an attorney or law firm and does not provide legal advice. Nothing in this information is intended nor should it be considered legal advice. Each legal matter is unique and specific; as such Safeguard Mobile Notary encourages every individual and business to seek guidance from legal counsel concerning their specific legal matter. Safeguard Mobile Notary provides notary services only. "We are not attorneys and are not licensed to practice law in the state of Michigan and may not give legal advice or accept fees for legal advice."